The HUB is a gallery with a variety of interactive areas to trigger your imagination and let your creativity run loose. Create artwork, build, design and explore a collection of interactives with your family and friends in this fun, energetic activity space.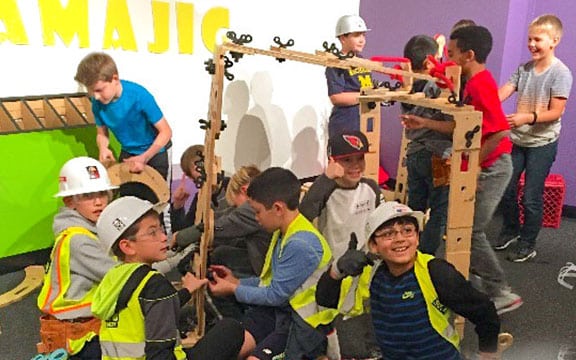 Put on your construction gear and get ready to build, test and create a variety of contraptions in this activity space, including a magnetic ball run and Rigamajig – a large-scale collaborative building activity that sparks imagination and fosters design thinking.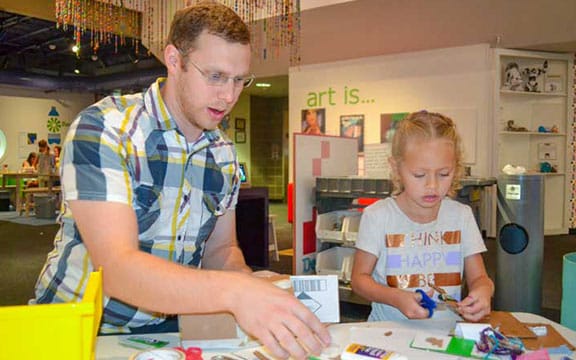 Imagine and design your world! Create the structures, buildings, bridges and homes that make up your world.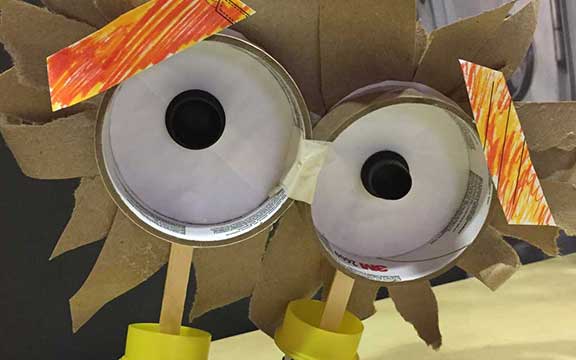 Reuse and recycle materials to "make" individual artwork or projects inspired by "green artists'" whose works are on display. Sponsored by Mesa Recycles. The City of Mesa Department of Environmental Management and Sustainability.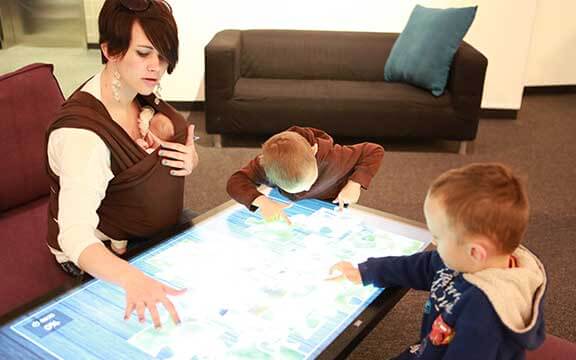 Play a variety of interactive games and activities on a light-and-motion enhanced touch table.
Address
i.d.e.a. Museum
150 W. Pepper Place
Mesa, AZ 85201
Admission
Admission: $9/person
Free for members and those under age 1
Hours
9 a.m. - 4 p.m.
Tuesday - Thursday & Saturday
9 a.m. - 6 p.m. Friday
12 p.m. - 4 p.m. Sunday
Closed Monday and most holidays