Take an artful journey that nourishes young minds and sparks creativity.
We offer several group-visit experiences to meet your needs. Our group visit programs are aligned to Arizona Academic Standards and promote STEAM (Science, Technology, Engineering, Art, and Math) learning opportunities.
Please note: to receive the group rate, schools and other groups must be booked in advance, check in together and pay in one transaction. Groups require at least one (1) adult chaperone per 10 children.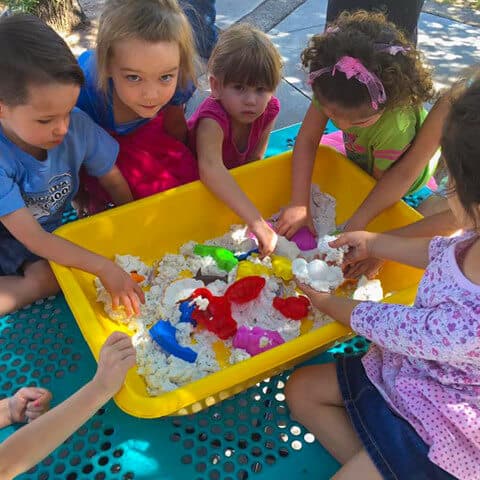 Artful Tales Experience (ages 3-5) - in-person tours
Through storytelling, art-making and imaginative play, this 60-minute program promotes pre-reading skills, language and vocabulary development, critical thinking skills, creative expression, and exposure to fine art.
ArtVille is a socks-only space. If you forget socks, we offer some for purchase in the i.d.e.a. Shop.
Details:
Minimum 10 children
Available Tuesday – Friday
Must schedule at least 2 weeks in advance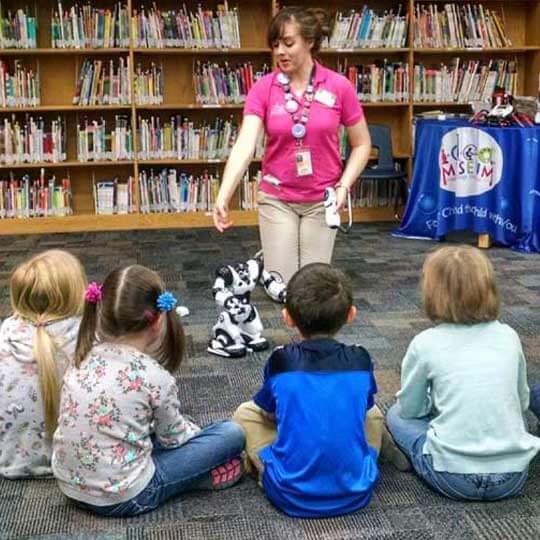 Artful Tales at School (ages 3-5)
We bring the Artful Tales Experience to you! Our enthusiastic education staff will bring the story, art-making and music/movement activities to your site.
Details:
Minimum 10 children
Available Monday – Friday
Must schedule at least 2 weeks in advance
Questions: 

Monica Broeckling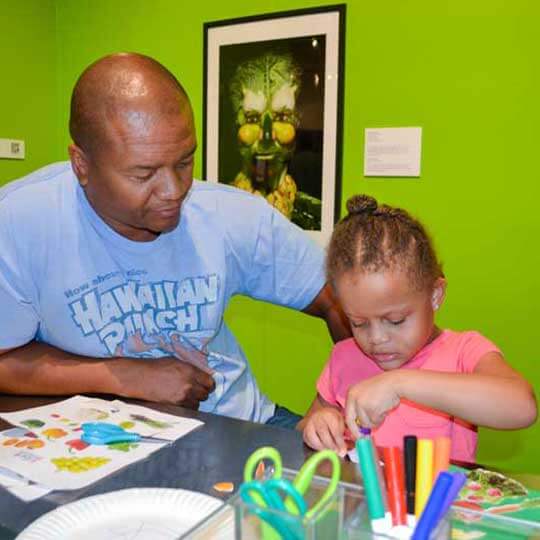 Self-Guided Visits (all ages)
Your self-guided group experience is an opportunity to explore each of our fun, interactive activity spaces on your own.
We are currently working through improvements to the self-guided visit process. These updates will begin in Fall 2022. Please contact us for information on Fall 2022 dates.
Details:
Available during regular museum hours
Must schedule 14 days in advance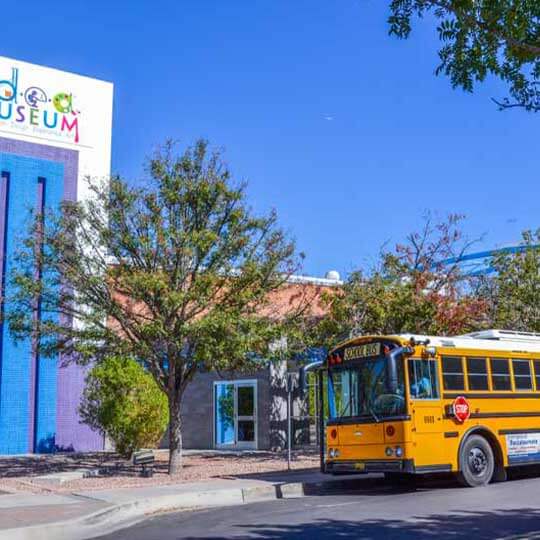 Bus Parking & Driving Directions
Buses may unload/load on the west side of the building, on Robson (between Pepper Place and 1st Street). Buses will then need to park elsewhere – we recommend 1st Street and Macdonald (kitty-corner to AZNMH).
Group Admissions
Our group rate is $5 per person in pre-booked groups of 10 or more.
Additionally:
The group must check-in together.
Teachers are admitted for free with identification.
Memberships cannot be applied toward group visit admissions.
Payment in one transaction is required upon arrival. POs, cash, checks and credit cards are accepted.
Learning ReimaginED Virtual Programs
Visit our new virtual portal to support the educational community with learning resources in STEAM (Science, Technology, Engineering, Arts and Mathematics) education.
The i.d.e.a. Museum, Mesa Arts Center, Arizona Museum of Natural History and our community partners have joined together to provide a one-stop, easy-to-use access point for a wide variety of wonderful learning resources that can be used in any learning environment, from traditional classrooms to kitchen tables, with in-person or online learning.